I was really excited when I saw that the theme for October's Crazy Cooking Challenge was to make the Ultimate Chocolate Chip Cookie.  A few days prior, I had come across a post from Kelsey of Apple A Day touting the best ever chewy chocolate chip cookie recipe.  Everyone knows that chewy cookies are much better than their crispy counterparts.  Her recipe included something that most cookie recipes don't have: Cornstarch.  I was certainly intrigued so I dropped everything and made them and they were definitely as amazing as advertised.  They stayed light and fluffy and didn't spread out while baking.  They were almost perfect little circles of dough, most definitely the prettiest cookies I've ever made.
But how do you better the best?  By adding BACON, of course!
Don't be scared… Bacon and baked goods get along just swimmingly.  It provides just a smidge of saltiness, which I feel is essential in a cookie, and balances out the sweetness of the sugars.  Don't knock it until you try it!
Since we're looking to find the ultimate cookie, make sure you buy Nueske's bacon.  Sure, you could use the cheaper store name brand, but why not use the best?!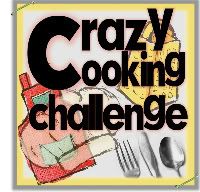 Bacon Chocolate Chip Cookies – adapted from Apple A Day (sans bacon)
6 Strips Nueske's Applewood Smoked Bacon
1/4 Cup Brown Sugar
3/4 Cup Unsalted Butter, at room temperature
3/4 Cup Brown Sugar
1/4 Cup Sugar
1 Egg
2 tsp. Vanilla
2 Cup. Flour
2 tsp. Cornstarch
1 tsp. Baking Soda
1/2 tsp. Salt
1 Cup Semi Sweet Chocolate Chunks
Preheat oven to 350 degrees.
Place 1/4 cup brown sugar in a shallow dish.  Dredge raw bacon to coat.  Transfer sugar coated bacon to a cold skillet and place over medium heat.  Cook bacon until crispy, about 5 minutes per side.  When cooked, drain slices on a paper towel lined plate, then chop finely.
Add the butter and sugars to the bowl of a stand mixer (or large bowl) and cream together until light and fluffy.  Mix in the egg and vanilla.
In a medium bowl, combine the flour, cornstarch, baking soda and salt.  Gradually add the dry mixture to the wet mixture until well mixed.  Fold in chocolate chunks and bacon.
Using a cookie scoop, drop balls of dough onto a parchment lined baking sheet.  Bake for 8-11 minutes until barely golden around the edges.  The tops of the cookies will not brown, be careful not to overbake.
Remove from oven and let cool for 5 minutes on the sheet.  Transfer cookies to a wire rack and allow to cool completely.
Try to save some to share with others!  It will be tough, but have some willpower!
Be sure to check out the other entries for the Ultimate Chocolate Chip Cookie below!
UPDATE (10/14/11):  These cookies were chosen as a Friday Favorite on My Favorite Finds!
Related posts: